Kingdom Life University USA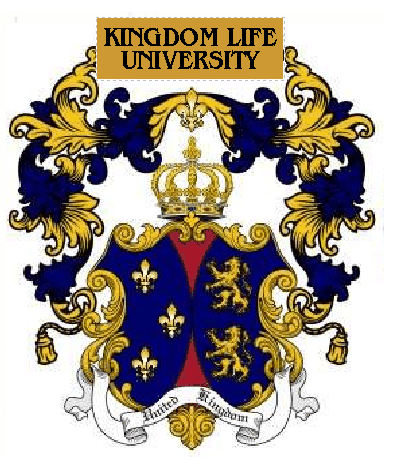 KINGD
OM LIFE
UNIVERSITY
USA
Satellite Campus
To train and equip Christians for life and ministry
1. Character: Integrity, Accountability & Responsibility
2. Relational: Belongingness, Significance & Competence
3. Kingdom: Love, Servanthood & Authority
KINGDOM LIFE
Is defined as being committed daily to walk under the authority of Jesus Christ. The Kingdom of God is where Jesus rules without resistance. The message of the Kingdom prepares believers to rule and reign in their God given assignments.
Kingdom Life University is an associate member of Transworld Accrediting Commission International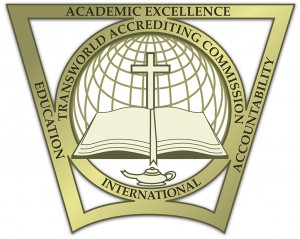 KLU's
heart is
equipping for evangelism and missions. It's
focused on Kingdom principles and Kingdom application.
KLU is not a liberal arts university, i
ts credits may not be accepted by private or state colleges and universities or acknowledged in the workforce. It's goal is life and ministry.
_________________________________
LAUNCH A USA SATELLITE CAMPUS IN YOUR CHURCH
KLU is now offering churches in America the opportunity to become a satellite campus and offer quality Bible based courses for training and equipping Christians for life and ministry. The KLU program is simple and effective. Using KLU's turnkey procedures, audio and video courses, materials, forms, certificates and support, you can easily open and operate a university satellite campus in your church. Appoint a Director to oversee the campus, using the KLU materials. The Director may designate a Registrar to help him or her with classes and records. The church supplies the classroom, computer, Internet and printer. Class scheduling is flexible. This has been used overseas with excellent results. By becoming a university satellite campus, you can offer a Christain education service that is inexpensive, powerful and effective. KLU can be a financial blessing, as your student enrollment grows, to your church. Just ask how our

financial share program

works.
KINGDOM LIFE UNIVERSITY RESOURCE LIBRARY
---